Gerald Livingston is an orbital garbage collector. For a hundred years, people have been abandoning things in space, and someone has to clean it up. But there's something spinning a little bit higher than he expects, something that isn't on the decades' old orbital maps. An hour after he grabs it and brings it in, rumors fill Earth's infomesh about an "alien artifact."
Thrown into the maelstrom of worldwide shared experience, the Artifact is a game-changer. A message in a bottle; an alien capsule that wants to communicate. The world reacts as humans always do: with fear and hope and selfishness and love and violence. And insatiable curiosity.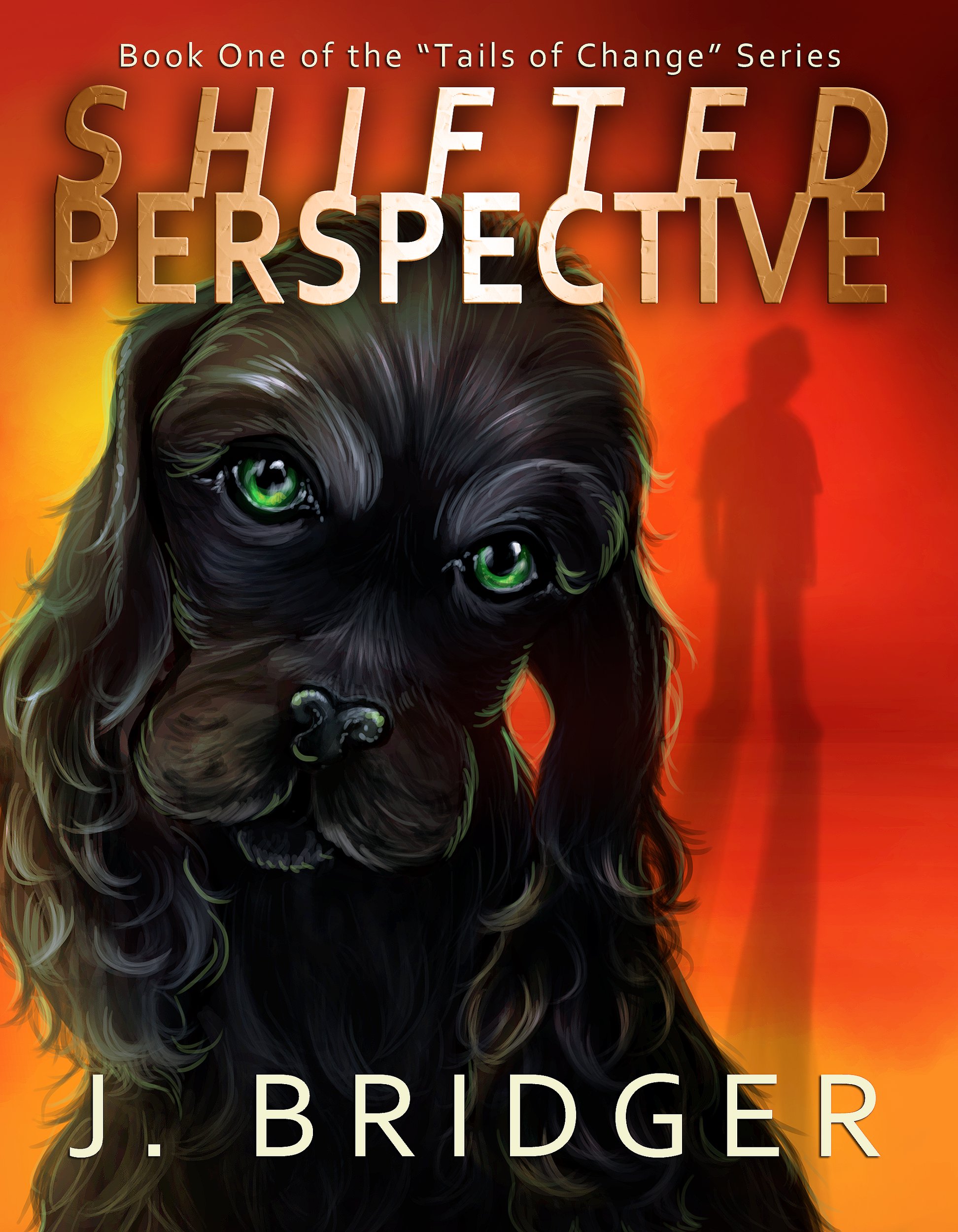 Shifted Perspective by J. Bridger

 Caleb Byrne's life seems to be going well after he's accepted to his dream school for pre-med studies. Going great, sure, until he grows four paws, a tail, and fluffy curls… Now he has to deal with being the world's lamest shape shifter, an estranged family with furry secrets of their own, a prying girlfriend, and a killer werewolf on the loose, and he thought life had been hard before!
Black City by Elizabeth Richards
A dark and tender post-apocalyptic love story set in the aftermath of a bloody war
In a city where humans and Darklings are now separated by a high wall and tensions between the two races still simmer after a terrible war, sixteen-year-olds Ash Fisher, a half-blood Darkling, and Natalie Buchanan, a human and the daughter of the Emissary, meet and do the unthinkable—they fall in love. Bonded by a mysterious connection that causes Ash's long-dormant heart to beat, Ash and Natalie first deny and then struggle to fight their forbidden feelings for each other, knowing if they're caught, they'll be executed—but their feelings are too strong.
When Ash and Natalie then find themselves at the center of a deadly conspiracy that threatens to pull the humans and Darklings back into war, they must make hard choices that could result in both their deaths.
Nightingale by David Farland

Grand Prize Winner of the Hollywood Book Festival, placed first in all genres, all categories.
Winner of the 2012 International Book Award for Best Young Adult Novel of the Year
Finalist in the Global Ebook Awards.
Some people sing at night to drive back the darkness.  Others sing to summon it. . . .
Bron Jones was abandoned at birth. Thrown into foster care, he was rejected by one family after another, until he met Olivia, a gifted and devoted high-school teacher who recognized him for what he really was–what her people call a "nightingale."

But Bron isn't ready to learn the truth. There are secrets that have been hidden from mankind for hundreds of thousands of years, secrets that should remain hidden. Some things are too dangerous to know.  Bron's secret may be the most dangerous of all.

In his remarkable young adult fantasy debut, David Farland shows why critics have called his work "compelling," "engrossing," "powerful," "profound," and "ultimately life-changing."
Skyship Acadmey: Crimson Rising by Nick James
Following their dramatic showdown in Seattle, Jesse Fisher and Cassius Stevenson find their world's been turned inside out. The faculty at Skyship Academy is keeping Jesse a prisoner in his own home, fearful of his influence over Pearls. And Cassius, once a loyal Pearlhound for the Unified Party, has been pushed into hiding, fearful of his government's retaliation.

When Jesse smuggles a mysterious red Pearl onboard the Academy, he sets loose a destructive chain of events, which lead him to a reunion with Cassius and a confrontation with Theo — a bloodthirsty Pearlhound with a dangerous secret.

But a larger threat looms in the stars. An enemy is gathering, with plans to exterminate the entire human race. And Jesse and Cassius might just be the lynch pins that trigger mankind's destruction.
 Banned books giveaway at I am a Reader Not a Writer
Choice of ChiZine eBook at Preturnatura

Reader's Choice at Preturnatura